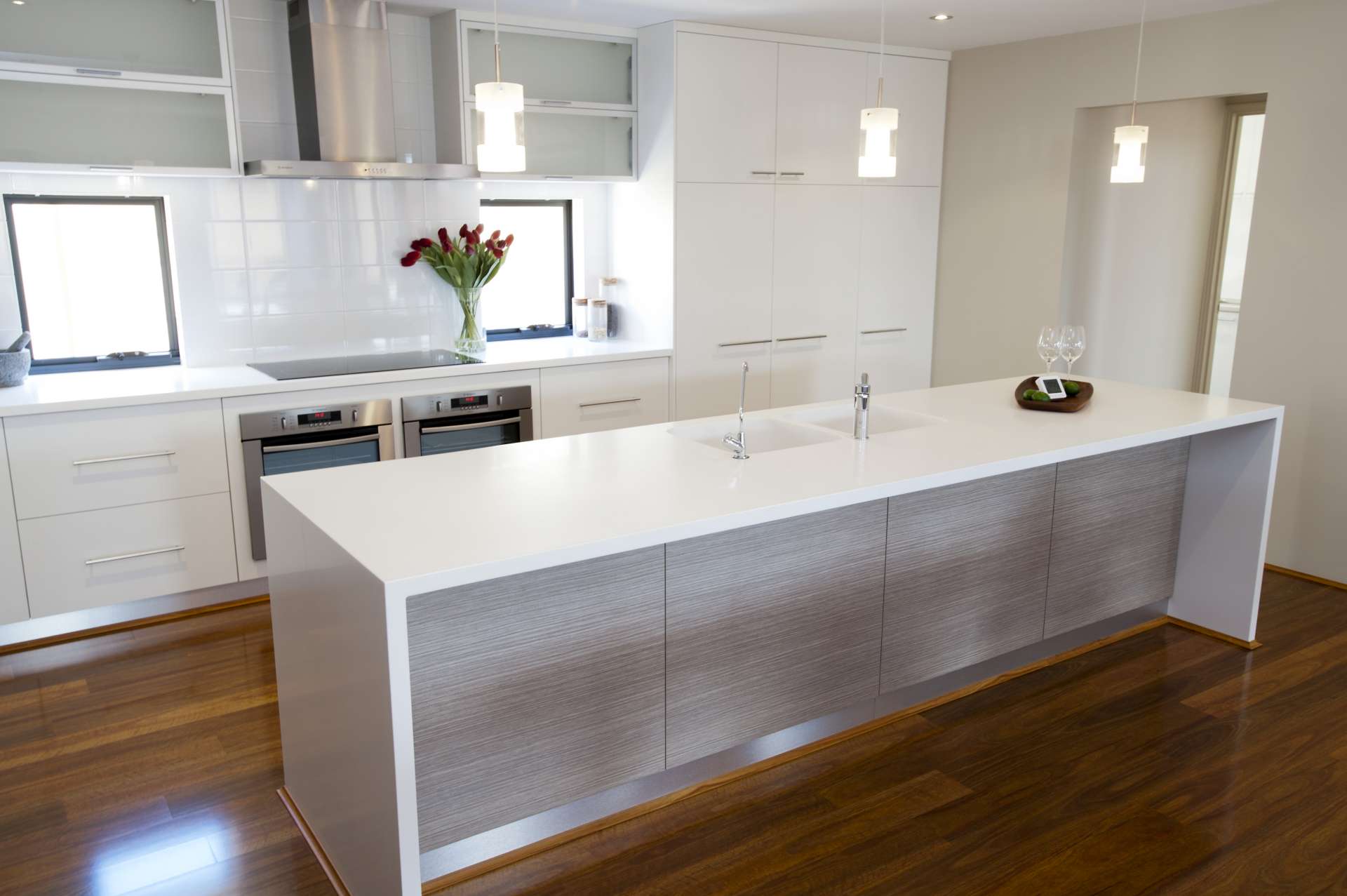 Testimonials
A quick thank you to Kara and the team at Kitchen Formations for providing our new cabinetry. Kara's design knowledge and attention to detail was second to none!
We are extremely happy with the end result and have no hesitation in recommending Kitchen Formations for your cabinetry requirements!
Andrew & Julie
I just wanted to say a massive thank you to you and the staff at Kitchen Formations for the incredible job you did designing and building my dream pantry.
You were so patient with me throughout the entire process and your advice was invaluable.
I am completely blown away by the end product. It looks incredible, absolutely stunning. It took me 3 hours to bring myself to put anything in it! I bet you've never heard 8 and 10 year old boys squeal with excitement about a pantry either….. it's just that amazing!!!
I could not be happier with the whole experience from start to finish. Flawless is the only way to describe it.
Catherine
Absolutely amazing work. High quality and friendly service all the time.
Louise & Stephen
We love every aspect of our kitchen reno. The new outlook from our beautiful kitchen has opened up the whole living space. We can be in the kitchen and watch the dolphins swim past, and the sunset every night.
Your team of tradesmen did a fantastic job, were great to have in the house and a pleasure to deal with. All true professionals. Thanks for the superb workmanship and brilliant communication.
Ben
I just wanted to thank you for your fantastic service and let you know that we are in love with our new kitchen. It is exactly what we have dreamed of.
Thank you also to all the tradespeople that attended the site…you have a very professional and helpful bunch of workers – they are very much appreciated for their attention to detail and friendly service.
Adele
We had the pleasure of working alongside Travis from Kitchen Formations for a complete renovation of our kitchen. The whole entire process was professional, enjoyable and timely.
Travis was able to give us important design options to maximise the space and flow of our initial kitchen designs. The quality of the installed cabinets and workmanship are excellent. The cabinets have been beautifully made and the additional add ons for storage are durable and practical.
We love our kitchen, it has brought so much joy and connection for our family and when entertaining friends. In fact, we enjoyed the process of renovating with Kitchen Formations so much, that with a recent move into a new home we will use Kitchen Formations again.
I highly recommend Kitchen Formations for not only amazing support during the design process, but most importantly for the delivery and instillation of an excellent final product.
Michelle
We wanted to let you know we are absolutely delighted with our new kitchen.
Stephen & Gwen
We would like to say thank you to team Kitchen Formations for an excellent job. A touch of brilliance exhibited. From enquiries throughout to delivery, it has been a great experience. Will surely do more with you team.
Ronald & Isabel
We would like to thank Albert and his team at Kitchen Formation for their excellent work on our new Kitchen Bathroom and Laundry cabinets highly recommend them
Thank you so much very Happy customers
Jen and Ray
It has been an absolute pleasure working with Kitchen Formation and in particular Kara to design the W.I.R for the Master Bedroom in our new home.
The design Kara and her team developed exceeded our expectations. So much so that we made not one change to the initial concept. This was not easy to achieve due to the limited space they had to work with and the sheer scope of our wish list. Every time we walk into it we are still in awe of what they have achieved.
The installation provided one or two challenges. However Kara and her installation team with good communication were able to overcome the issues as they arose whilst providing us with solutions that we were happy with.
We would have no hesitation in recommending Kitchen Formation. Excellent customer service with a team who truly go above and beyond for their clients.
Graeme and Jane