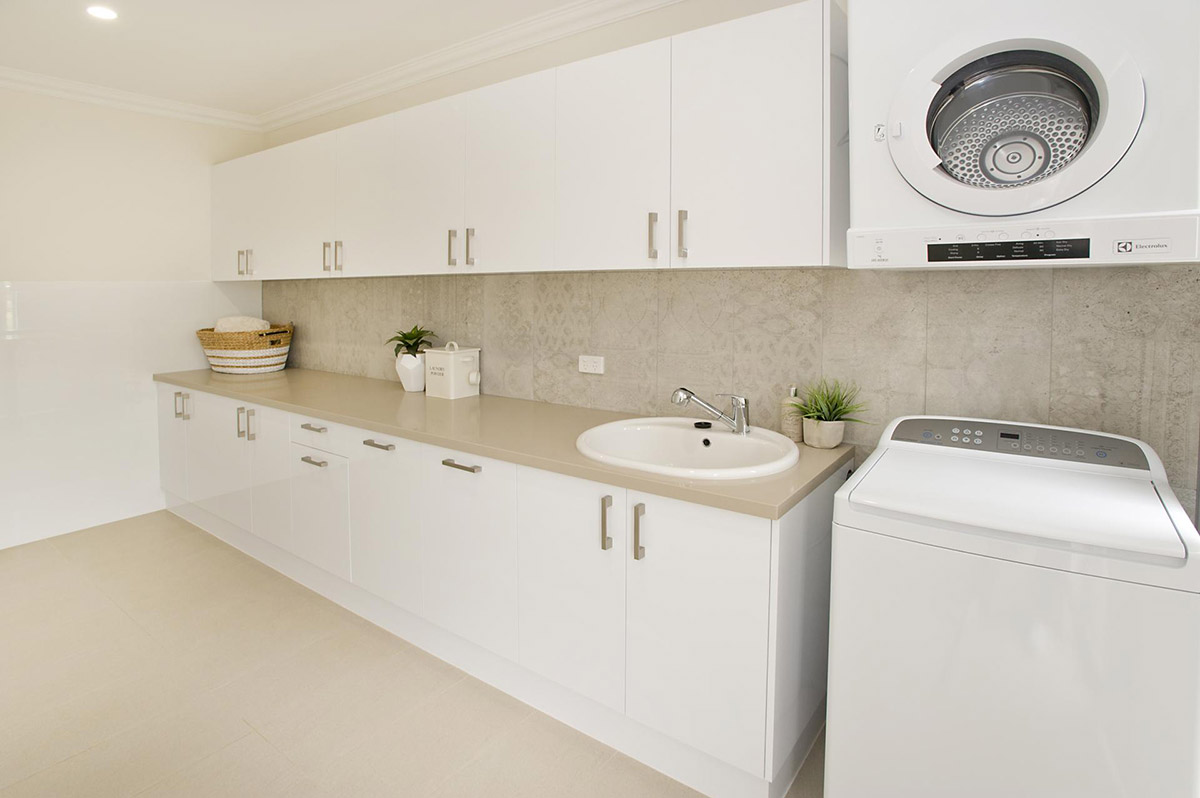 Laundries
Custom Laundries in the South West
The laundry room is surely one of the most important areas in your home and can vary depending on your requirements. No matter what style of laundry you are looking for we understand the need to deliver a functional, stylish and durable space.
Kitchen Formations not only manufacture functional laundries ensuring that you save time, but they also look great and maximise storage spaces without disturbing the flow of the laundry.
With over 20 years of experience designing and manufacturing custom laundries for Bunbury and the South West, rest assured our team will deliver a stunning project that will turn heads.
Simply fill in the form, or call us directly on (08) 9791 9333 and one of our specialists will be able to assist you with your upcoming project. We also encourage you to visit our showroom, located at Lot 104 Dodson Road, Glen Iris.